Cutter on a snowbike Yamaha YZ450F Timbersled Quebec!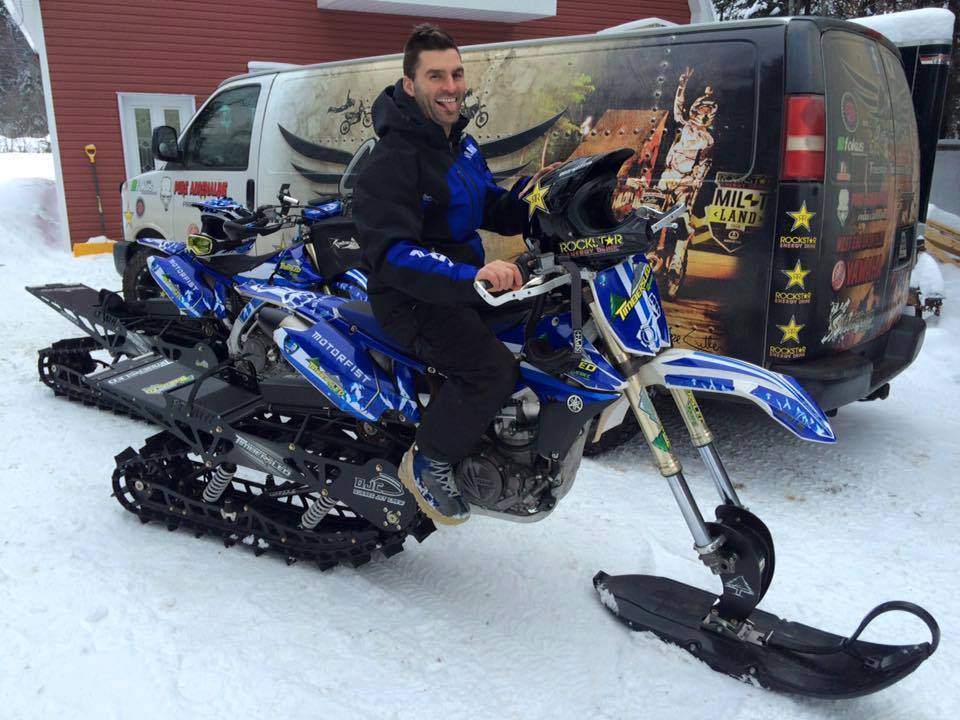 Cutter took some time this winter to get on a Yamaha Motor Canada YZ450F equipped with a Timbersled Quebec and test it out. He had a lot of fun on it and he is now sharing his experience through demo rides across the east coast of the country.
Cutter prit le temps d'essayer une Yamaha Motor Canada YZ450F équipé d'un Timbersled Quebec cet hiver. Il eu beaucoup de sensations forte et il en fait maintenant part au public à travers des journées d'essais organisées dans l'est du pays.